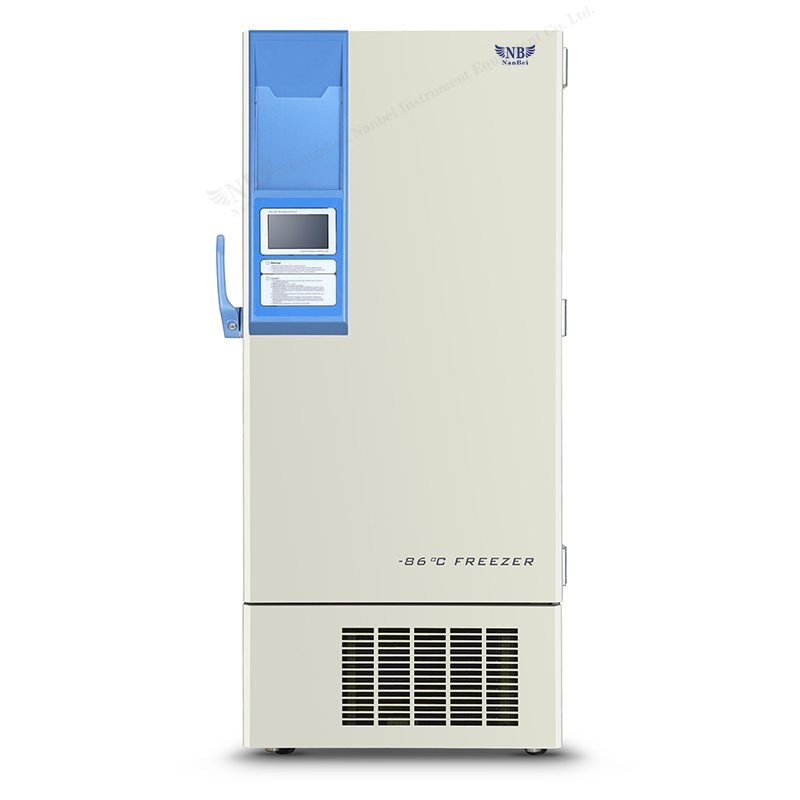 528L -86℃ Ultra Low Temperature Freezer
Brand:NANBEI
Model:NBHL-528L -86℃ Ultra Low Temperature Frreezer
Application:Laboratory,hospital,storage of blood vaccines and medical drugs
-86°C Ultra Low Temperature Freezer Deep Freezer DW-HL528s
•Powerful Control System
•Safety alarm system
•Optimized Foaming Design
•User-friendly and Easy Handling
•USB interface for data storage

Overview:
NANBEI -40°C~-86°C Ultra Low Temperature Freezer DW-HL528s comes with updated refrigeration system, ensuring fast refrigeration. And the VIP plus vacuum insulation foaming door brings out perfect temperature performance and reducing overheating in the inner of the cabinet. This laboratory freezer / medical freezer is designed with LED touch screen display for setting temperature in the range of -10°C~-86°C freely with high-precision display of 0.1 °C. This is an energy saving and environmental friendly ultra deep freezer, which is designed in CFC-free mixture refrigerant is environmental friendly. The refrigerant system of the -86°C ultra low temp freezer is adopted Embraco compressor and EBM fans from Germany.

Powerful Control System:
DW-HL528s new generation of -40°C~-86°C upright deep freezer provides you with targeted refrigeration system ensuring fast refrigeration. And this refrigeration technology was awarded the Second Prize under State Technological Invention Award.

Safety alarm system:
This ultra low temperature freezer enables the audible and visible alarm system, including power failure alarm, high or low temperature alarm, low battery level alarm, sensor failure alarm, door open alarm, system failure alarm, etc.

Optimized Foaming Design:
The ultra low freezer has optimized thermal insulation system. It is designed with two-layer heat insulating foaming door. And the inner and outer doors both come with door seal. The solid outer door is equipped with VIP plus vacuum insulation, which can prevent loss of refrigerating capacity.

User-friendly and Easy Handling:
The medical / laboratory deep freezer allows you to set inside temperature range from -40°C to -86°C freely on the intelligent 7 inches LED touch screen controller. The high-precision microcomputer control system and platinum resistor sensor enable the temperature precision of 0.1°C.


Features:
Adopted Embraco compressor and Germany EBM fans
CFC-FREE mixture refrigerant ensure environmental friendly
High quality structure steel external material and 304 grade stainless steel inner material, exquisite beauty and easy to clean
Equipped with VIP plus vacuum insulation foaming inside the door for better temperature performance
2-layers of solid doors with 2 independent inner doors to protect your lab and medical materials in proper temperature
3 high strength shelves made of SS304, resistant to corrosion and easy to clean
Lockable door and keyboard lock with password to prevent unauthorized operating and access
Fitted with 4 PCS casters & level feet for easy moving the ultra low temperature freezer
Enable machine startup delay, power off protection, and 72 hours battery backup for controller display
Designed with USB interface for data storage and 1 access test port
Optional temperature recorder, warning lamp, smart temperature monitor system and CO2 back-up system
Certificate: CE certificate, ISO9001, ISO14001,ISO13485


Scope of Application:
This upright deep freezer is suitable for applying in hospitals, blood bank, health and disease prevention systems, colleges and universities, research institutions, the electronic industry, laboratories in colleges & universities, biological engineering, and more.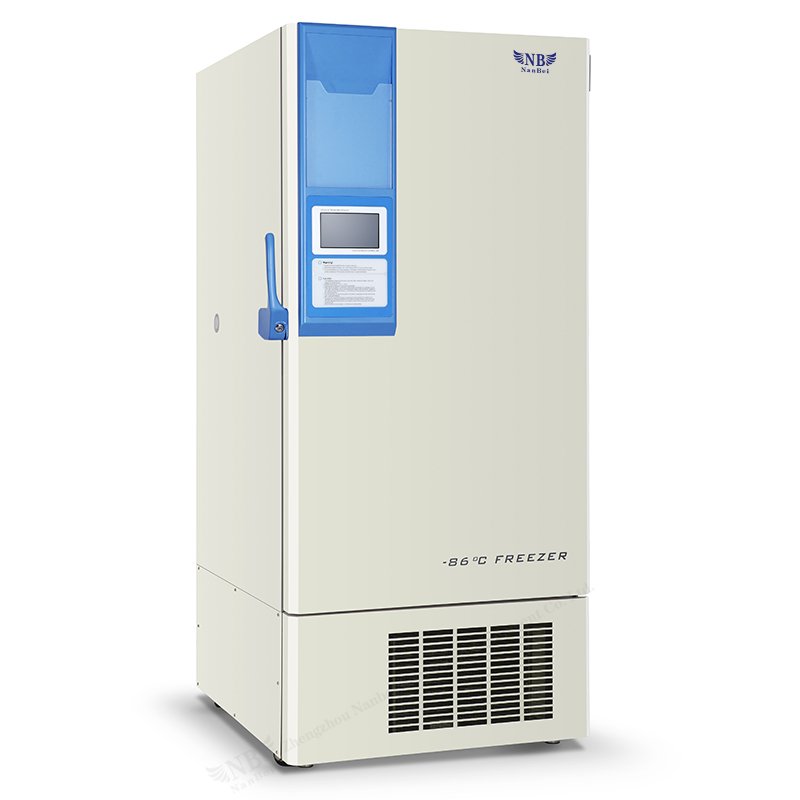 Specifications:
Technical Parameters

Product Name

Ultra low temperature freezer

Model

DW-HL528S

Cabinet Type

Upright

Effective Capacity

528L

External Size (WDH)mm

930*1041*1947

Internal Size(WDH)mm

585×696×1266

N.W/G.W (Kgs)

283/336

Input Power (W)

1050

Voltage

220V,50Hz /110V,60Hz / 220V,60Hz

Performance

Temp.Range(℃)

-40 ~ -86

Ambient Temperature

16℃ - 32℃

Cooling

Direct cooling

Evaporator

Coil evaporato

Alarm

Visual & Audio
High and low temperature alarm, sensor failure alarm, door open alarm, power failure alarm

Construction

Compressor

1 pc

Fan Motor

EBM

Compressor Brand

Embraco

Shelves

3 pcs

Casters

4 casters with 2 leveling feet

Inner Material

Galvanized steel sheet (optional Stainless steel)

Inner doors

2 pcs

External Material

High quality structure steel

Access Test Port

2

Sealing Material

MVQ

Door Lock

Yes

Display

Touch screen

Insulation Thickness(mm)

130

Refrigerant

CFC-Free mixture gas

Insulation

VIP Plus vacuum insulation panel

Power Consumption(kWh/24h)

10.1

Data Output

USB

Chart Recorder

Optional

Data Logger

Optional

CO2 Back Up System

Optional

Climatic

N