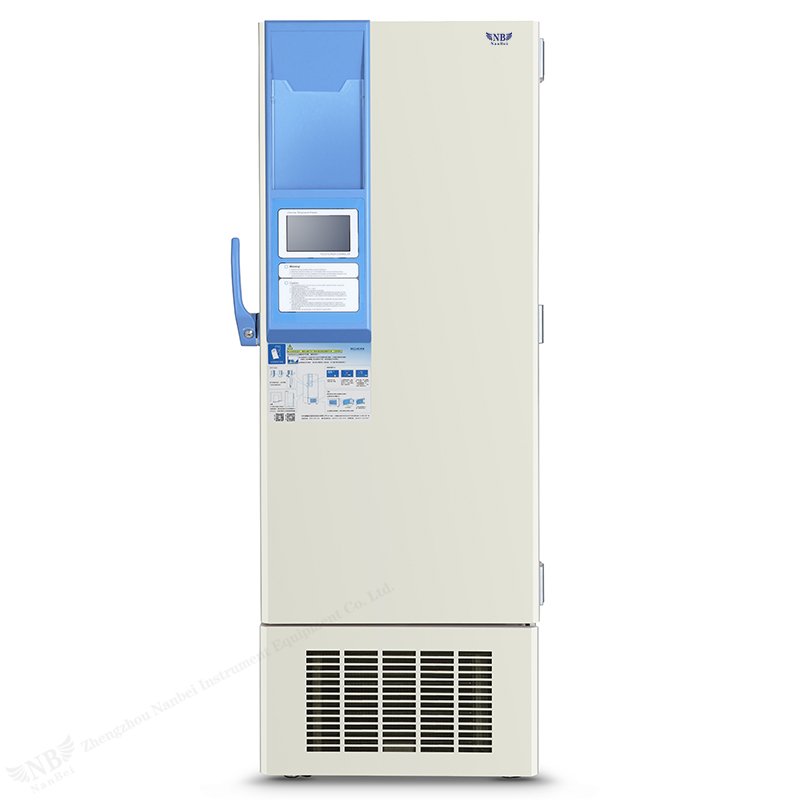 398L -86℃ Ultra Low Temperature Freezer
Brand:NANBEI
Model:NBHL-398L -86℃ Ultra Low Temperature Frreezer
Application:Laboratory,hospital,storage of blood vaccines and medical drugs
-86 Degree Ultra Low Temperature Freezer
Apply to blood stations, hospitals, health and epidemic prevention system, scientific research institutes, biological engineering, laboratory in colleges and universities, military industrial enterprises, etc.

Control System:
1. Microprocessor-based temperature controller,-10℃~-86℃can be set freely , controlling precision is 1℃, Digital temperature display.
2. 7-inch LCD touch screen, clear display, simple operation, user-friendly, temperature control more accurate, running at a glance, you can read the temperature Chart and data easily on screen
3. Keyboard lock and password protected configuration page
4. Delayed start and safe stop interval between restart and being terminated.
6. Audible and visual alarm: High or low temperature alarm, Power failure alarm, Low battery alarm, Door open alarm, Filter blocking alarm, system failure alarm.
7. Power supply: 220V /50Hz 1 phase, can be changed as 220V 60HZ or 110V 50/60HZ.

Structure Design:
1. Upright type , 304 Stainless steel interior, Outer is painted steel panel, 4units Casters for easy handing
2. Front opening lockable door with full height handle, with Vacuum release port
3. Adjustable 3units stainless steel shelves with inner door, double silicon gasket seal.
4. Two-times foaming technology. 155mm foaming insulation , with VIP+.
5. With USB store functions: can store the relevant data, through the computer to download the query records to ensure that the sample storage more secure and reliable
6. Front chassis panel: open simple, easy to clean the condenser filter
7. Special file box: add a special file box, so that the record work more simple and convenient
8.It have 30mm port, for connecting with CO2 and LN gas.
Optional: LN back up system ,CO2 back up system, storage racks/boxes, Remote alarm system.

Refrigeration System:
1.Imported Embraco compressor, to down the noise and Lower the power consumption
2.Fan electromotor with internationally famous of Germany EBM
3.China Patent technology of mixture refrigerant, CFC free
4.Certificate: ISO9001, ISO14001,ISO13485, CE, TUV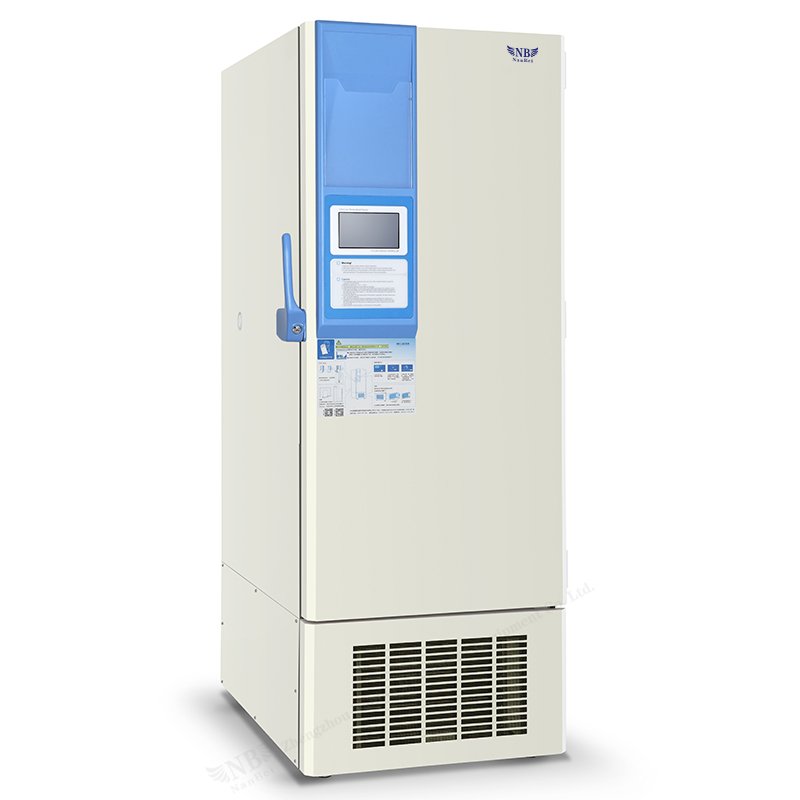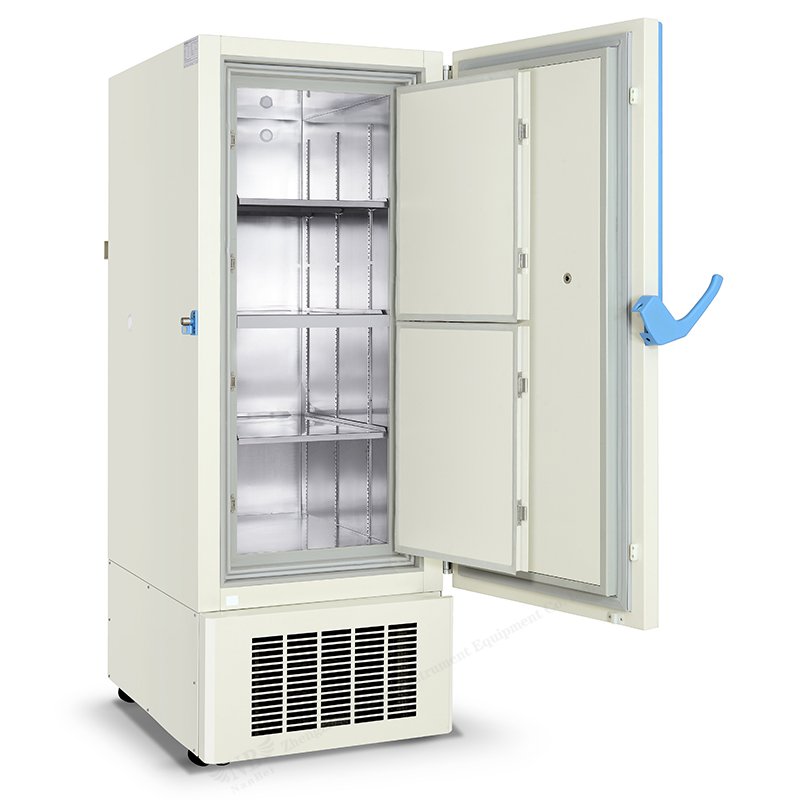 Technical data:
Model

Capacity

External size.
(WxDxH) mm
Inside size
(WxDxH) mm
Input
power

Compressor

Racks

2 ml tube

NB-HL398

398 liters

785x1041x1947

440x696x1266

1050W

1set

12

30000