-86℃ ultra low temperature freezer
The Ultra-low Temperature Freezer offers a wide variety of research and storage applications,such as low temperature scientific experiments,preservation of plasma,biomaterial,tunny, biological product,and testing low-temperature-resistant properties of military product.It is suitable for blood bank,hospitals,sanitation and antiepidemic,sanitation,research institutes,electronic industries,university laboratories,military in dustries,pelagic fishery companies.

Control System:
Microprocessor-based temperature controller, -10℃~-86℃ can be set freely , controlling precision is 1℃, Digital temperature display.
Keyboard lock and password protected configuration page,Delayed start and safe stop interval between restart and being terminated
Audible and visual alarm: High or low temperature alarm, Power failure alarm, Low battery alarm, Door open alarm, Filter blocking alarm, system failure alarm.
Power supply: 220V /50Hz 1 phase, can be changed as 220V 60HZ or 110V 50/60HZ.

Structure Design:
Upright type , Stainless steel interior, Outer is painted steel panel, 4units Casters for easy handing
Front opening lockable door with full height handle, with Vacuum release port
Adjustable 2-3 stainless steel shelves with inner door, double silicon gasket seal.
Two-times foaming technology. 100-155mm foaming insulation , with VIP+.
With temperature printer, record 7days data. 72 hour battery back up for printer and controller display.
Optional: Chart recorder, CO2 back up system, storage racks/boxes, Remote alarm system.

Refrigeration System:
Imported Danfoss compressor, Tow units compressors in parallel connection, to reduce noise and improve the cooling temperature come to -86℃ steady.
Fan electromotor with internationally famous of Germany EBM
China Patent technology of mixture refrigerant, which composed of R134a,R404a,R23,R410A,N2 and so on, CFC free
Certificate: ISO9001, ISO14001,ISO13485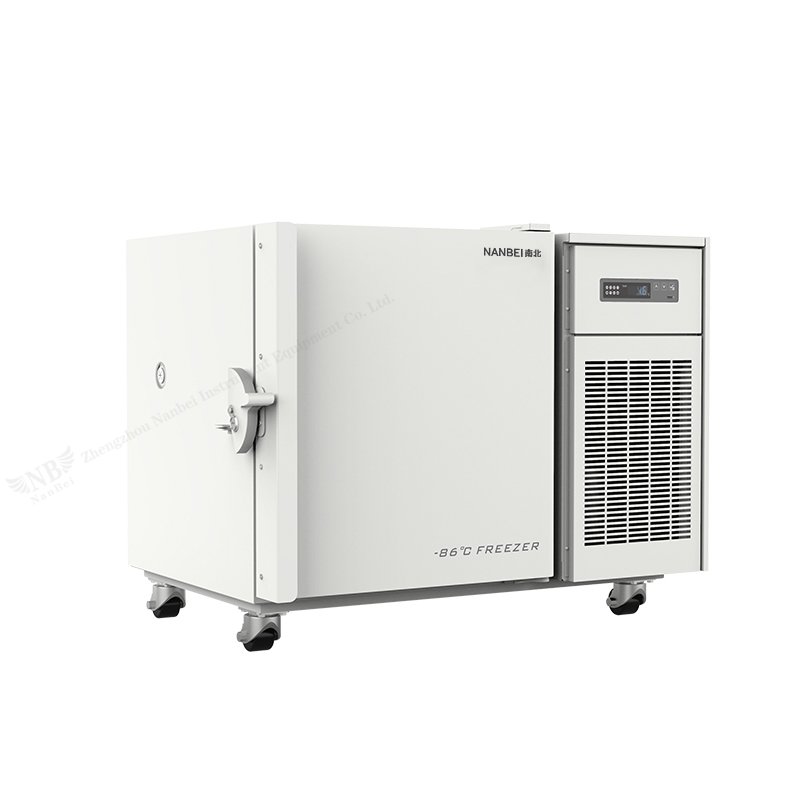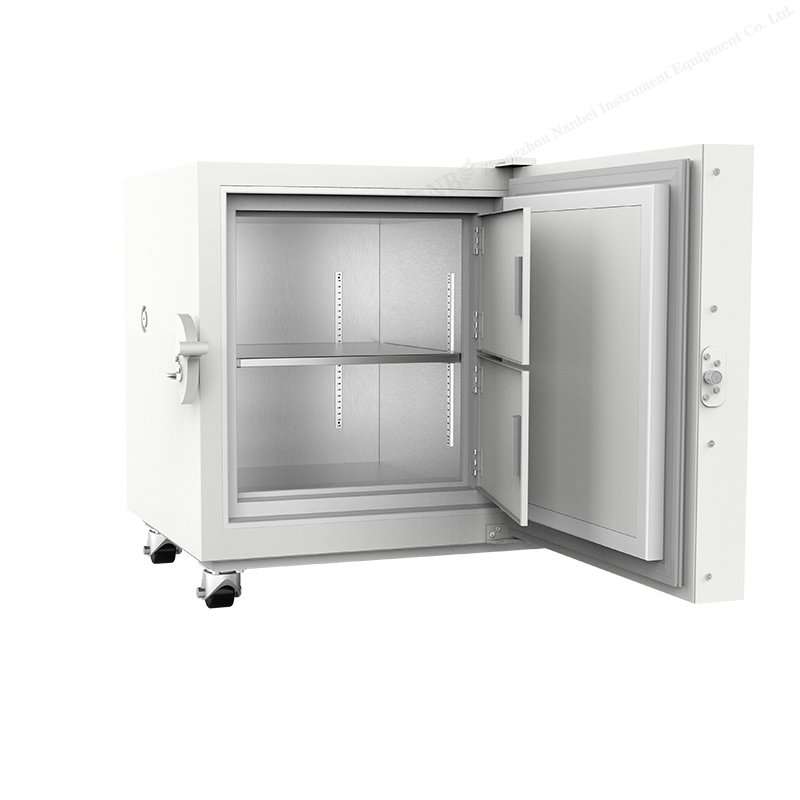 Technical data: